Save Money Replacing Your Minnesota Windows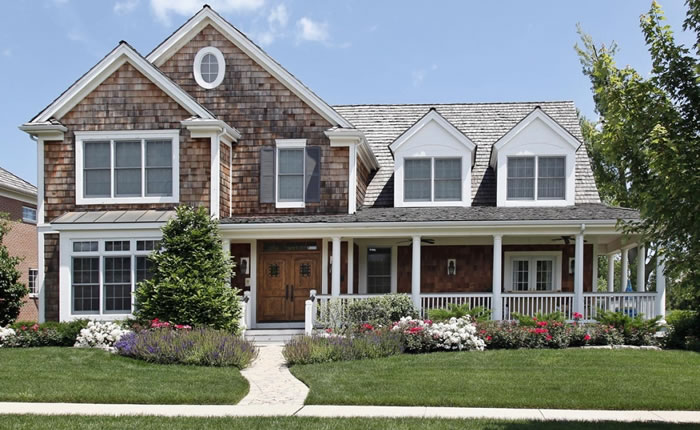 How Can You Save Money On Your Minnesota Window Replacements?
Have you just purchased a new-to-you but older home that is in need of some energy and comfort upgrades?  Are you just looking at an upgrading and improving your older home you've lived in for many years?  If the home your living in is 25-30+ years old then replacing your windows could be an upgrade worth looking into.  New windows can improve the look of your home and more importantly can held reduce your energy bills and improve your overall comfort during every month of the year.  But… New windows can be expensive if you don't know where to look!
Don't Buy overpriced Windows – Don't Pay For Expensive Marketing!
The window industry can be incredibly confusing for a homeowner, especially with so many brand choices and so many sales pitches.  The most important thing a homeowner should be concerned with is receiving good value for their money.  Good value doesn't mean cheap or poor quality, quite the contrary in fact.  When you buy window replacements and installations from some of the larger nationally advertised window companies or franchises you are paying for some very expensive advertising.
On top of the advertising expense, you don't may be dealing with one or more middleman (or salesman) who are also included in the profits from your window project, the more companies involved along the process the higher cost is going to be to the consumer.  To great value and good quality it's almost always a better deal for the consumer to deal with a contractor who can buy windows "factory direct".  You can avoid the high costs associated with the big brands marketing machines and instead get all the quality features you'd like in a window, for much less cost.
You won't sacrifice window quality and because you're working with a much smaller (often more experienced) and factory trained contractor you won't sacrifice installation quality either.
What Makes A Good Quality Replacement Window?
There has been a ton of research and development into windows over the last few decades and the windows we have today are light-years ahead of what was available 40-50 years ago.  Now a good quality window is usually defined by it's appearance (does it look nice?), it's function (are they easy to use or have interesting features?), it's thermal qualities (how well does it insulate?), and lastly the warranty that is provided on the window when installed by a professional.
The materials that make up the window frame can be subjective depending on the home or building they are being installed in but in most cases Vinyl or Fiberglass framed windows are the best upgrades, offering great weather resistance and durability.  Wood framed windows, look nice but are susceptible to the weather and slowly degrade in appearance and function.
Windows of the past were often only a single pane of glass, this provided virtually no insulating properties.  Double pane or even triple pane windows are the type of window most homeowners should be considering in our Minnesota climate.  The style and type of window, often decided by it's appearance or function (how or if it opens/closes) can vary from home to home.
Why Is A Quality Window Installation So Important?
There are literally hundreds of tradesman in the local area who have the basic knowledge to install a window, but it's the finer details of a window installation that make the window perform as it should.   For example, when a home is being retro-fitted with replacement windows, critical measurements are the first key.  With the correct measurements your windows can be manufactured for a nice and snug fit in your window opening.  All too often we arrive at a customers home to inspect their windows and find that they were poorly fit to the home, large gaps are common and often filled with insulation and caulked up.  This isn't how any modern window should be installed.
Don't forget the quality of the materials too.  It's very easy for contractors to use cheap fasteners (think rust), and really cheap caulk and sealants for your window (they degrade quickly).  It's important that quality materials be used when installing your windows if you'd like them to last long and be draft-free.
Our technicians take the time to ensure that our windows are measured correctly, with tight tolerances.  We use the highest quality fasteners, sealants and caulking to ensure your window installation performs how it should and is honored the manufacturers warranty.
Thunderstruck Restorations Replaces Window Throughout Anoka County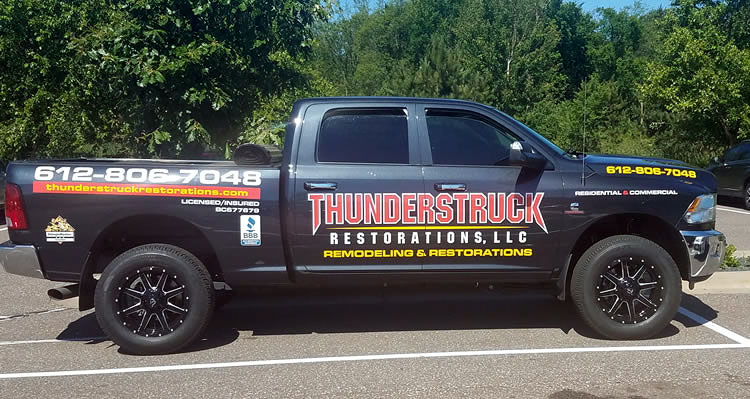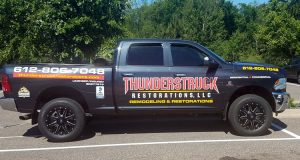 Thunderstruck Restorations LLC specializes in window replacements.  Whether you need 1 or 2 windows replaced or all of the windows in your home or building, the team at Thunderstruck Restorations can help.  We specialize in factory-direct custom vinyl or fiberglass framed windows in both double or triple pane and a variety of different styles.
We can provide you with "good, better and best" window options to work with almost every homeowners budget so you can get that window look and performance you want for your home.
If you'd like to receive an estimate from Thunderstruck Restorations LLC to replace the roof on your structure please give us a call (612) 806-7048 or use our contact form and we'll get right back to you.