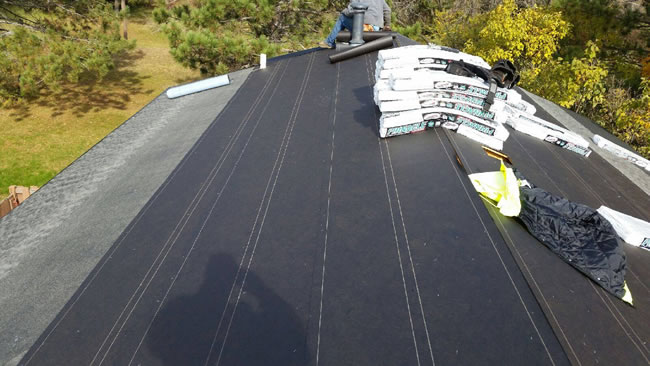 3 Home Remodeling Projects Under $10K That Will Make a Big Difference In The Value Of Your Minnesota Home.
Choose One Of These 3 Home Remodeling Projects For The Most Bang For Your Buck.
If you're thinking of renovating or remodeling your home, it is always wise to consider how your renovations will affect the future resale value. Many homeowners assume that investing as much money as they can afford into renovations will in turn lead to the highest possible resale price on their home… but this is not always the case. Instead, we encourage you to spend smarter, and focus your time, energy and money into the home renovations that will make the largest long-term difference in the value of your home.
Here are three home remodeling projects that can be completed for under $10,000 in a relatively short span of time.
Having Replacement Windows Installed
If your home's windows are getting old, you are likely already putting up with cool drafts and increasingly large energy bills as your heating systems work in overdrive to warm your home and our Minnesota winters don't make it any better.
Although there are inexpensive ways to temporarily prevent drafts from entering your home through windows such as re-caulking or re-sealing the windows, replacing the windows is usually a better long-term solution if they are old or single pane windows in your house currently.
Replacement windows for your home yield a 78% return on investment, according to Remodeling Magazine's 2015 Cost vs Value Report
Depending upon the windows you choose, there may also be Energy-Star rebates or offers in your area to help cover the cost of new windows.  This is something you'll need to ask your contractor about.
It's clear that home buyers choose homes with updated windows, and that they are happy to pay for this improvement but would rather buy the home with this upgrade already done rather then have to pay for and coordinate the update themselves.
New windows instantly update your home's curb appeal, and can make the inside of the home appear brighter and larger, especially if you are making some of the windows larger. With home heating and cooling energy costs on the rise, buyers also appreciate the energy-efficiency of new windows.  Once installed, new windows keep cold drafty air out of the home in the winter, which means lower heating costs.
Although they do require an initial investment, installing new windows will quickly increase the value of your home and make it much more attractive to buyers if you are planning to sell.
What About Installing A New Asphalt Shingle Roof?
Asphalt shingle roofing is the most commonly installed type of roofing material in Minnesota and for good reason too.  It's so popular because it's proven itself and it's extremely affordable as far as roofing products go.  And don't worry about your roof being boring either.  Asphalt shingle roofing has come a long way in recent years and there is now more shingle variety than ever before.
If you have a smaller home, with an equally smaller roof then you may even be able to squeeze in architectural shingle roofing into the $10,000 budget which while still an asphalt shingle they are built with a 3 dimensional appearance giving your roof the benefit of a different texture, color or style.  Architectural shingles are also often built to a slightly higher standard than regular asphalt shingles.
Why Install New Siding?
When you've decided to remodel your home, remember to consider first impressions! After all, a future buyer will see the outside of your home before they see anything else. Old, outdated siding gives a poor first impression, but it is a relatively inexpensive renovation.  Ensuring that your home's exterior is looking its best is an excellent way to increase your home's value.
The decision to re-side a house has consistently increased resale value for homeowners. For an inexpensive, lightweight and virtually maintenance-free option, choose vinyl siding. Not only does it update the look of your home, it provides excellent thermal protection. This means that it keeps the house warm in the winter and cool in the summer. Buyers love the energy-efficiency to help keep heating and cooling costs down.
Start Your Home Remodel Today!
Our experts would love to meet with you to discuss home remodeling project. While most Minnesota homes can have these upgrades added for under $10,000, you will need to check with ThunderStruck Restorations for an exact estimate on your home.
Why Choose ThunderStruck Restorations LLC For Your Exterior Remodeling?
Owner Operated, Fair Pricing, Reliable and High Quality Exterior Remodeling.
When you choose ThunderStruck Restorations to install new roofing, siding, or windows into your home you are partnering with a professional contractor who will treat your home as if it were our own.  From simply replacing your worn out asphalt shingle roof to a new energy efficient window installation to brand new fiber cement siding on your home we can complete any size or scale of home remodeling project.
As an owner/operated company you can count on direct owner supervision on your home remodeling project.  We take great pride in the work we do and the only thing we're going to leave behind is your beautiful new roof, or your beautiful new siding or your meticulously installed windows.  No mess, no fuss, no hassles.  That's why you choose ThunderStruck Restorations.
If you'd like to receive an estimate to do any of these projects to your Minnesota home then give ThunderStruck Restorations a call today or fill out our email form to schedule your appointment.