Check Out This 12 x 24 Azek Morado Composite Deck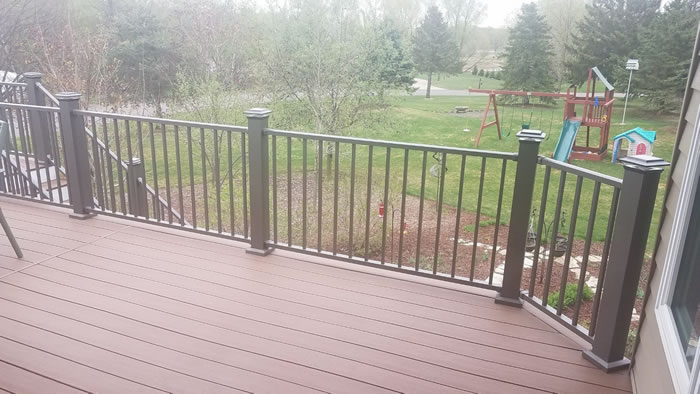 Summer is coming and deck building season is well under-way.  Here's a recent composite deck project we just finished for a customer who was looking to replace a rickety old deck on the side of their home.  They wanted something solid, with some stairs and a lot of space to enjoy in the summer sun.
Here's What We Did
The first thing we had to for this project was demolish and tear out the old deck.  After careful measurements and consideration we began ordering materials and digging the holes for the concrete deck footings which is made a little tougher to the frozen ground.
Brown Treated Deck Framing
The framing of this deck was built with brown treated lumber.  Using 6×6 posts and 2 x 10 joists we were able to build a rock solid and safe frame for the new deck.
Trex Rain Diverter
If you have an elevated deck with a space that you'd like to use below then drainage and rain water seeping through the deck can be an issue.  With the Trex rainescape system the water is diverted along your deck floor joists and into an appropriate drainage system.  This keeps the space underneath your deck dry and prevents floor joists or deck framing from rotting out.  The Trex RainEscape system has been successfully installed on over 40,000 decks and has proven it's value.
Azek Morado (arbor collection)
This particular deck was finished off with Azek Arbor Collection decking material in the color Morado.  The Azek Arbor Collection was designed to resemble the warm, vibrant tones of popular (and very expensive) exotic hardwood.  With the Arbor Collection you get the much desired look of tropical hardwoods, but with the superior scratch and stain resistance that our clients expect from a high quality composite deck.
The Azek Arbor Collection Available Styles
Bronze Westbury C10 Aluminum Railings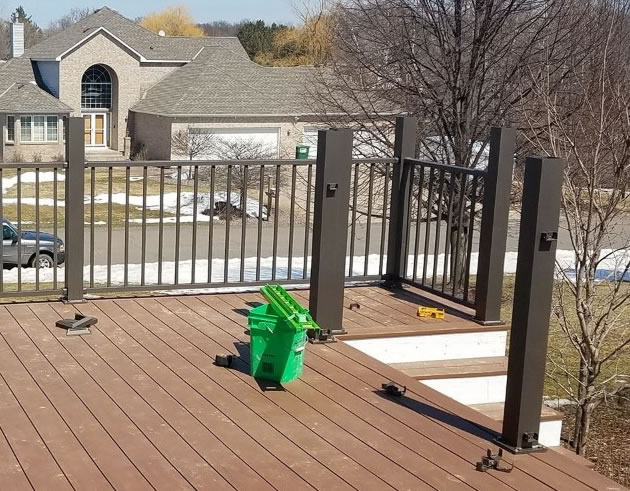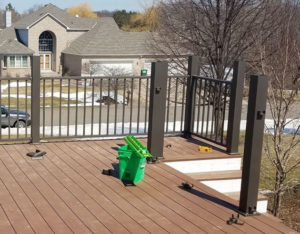 An elevated deck requires a railing system in order to pass most municipal building codes.  The railings on your deck are another opportunity to show some style and craftsmanship.
This particular composite deck is using the Westbury C10 Aluminum railing system in a Bronze color.  Topping off the posts are nice looking post caps with built in solar lighting!  With an Aluminum railing system you can be sure you won't be replacing your railings for the life of your deck!  They are going to withstand the elements, look great and be sturdy and strong forever!
Choose Thunderstruck Restorations For Your New Composite Deck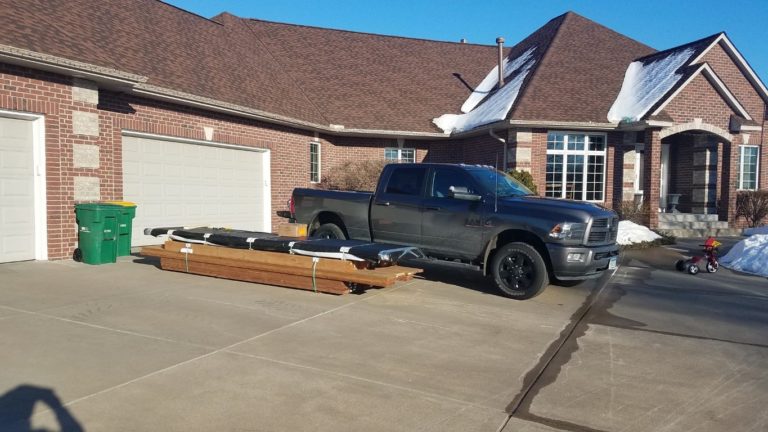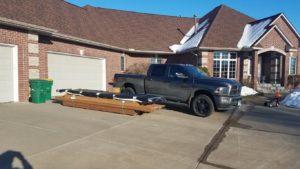 Thunderstruck Restorations LLC specializes in Custom Composite Deck Construction.  Whether you'd like to replace an existing wood deck with a new composite deck or you'd like to build a beautiful new custom deck with composite materials, we can help.
We can provide you with many different decking options to work with almost every homeowners budget so you can get that deck you've always wanted to spend some hot summer days relaxing on.
If you'd like to receive an estimate from Thunderstruck Restorations LLC to build a new composite deck please give us a call (612) 806-7048 or use our contact form and we'll get right back to you.