Thunderstuck Restorations Gallery
These are some of the notable roofing, decking, and insulation projects we've completed in the last couple of years.
22 Square Roof Replacement From Storm Damage
This customers home was located in Crystal, MN.  They were in need of a
new roof
after storm damage to the older, existing roof left in a state beyond repair.  The total roof size was 22 sqaure.  After tearing off the old roof we installed new synthetic Felt along with Ice & Watershield. We topped it off with new IKO Shingles in the Appalachian color scheme.  This homeowners roof is now in excellent shape with a warranty to back it up too.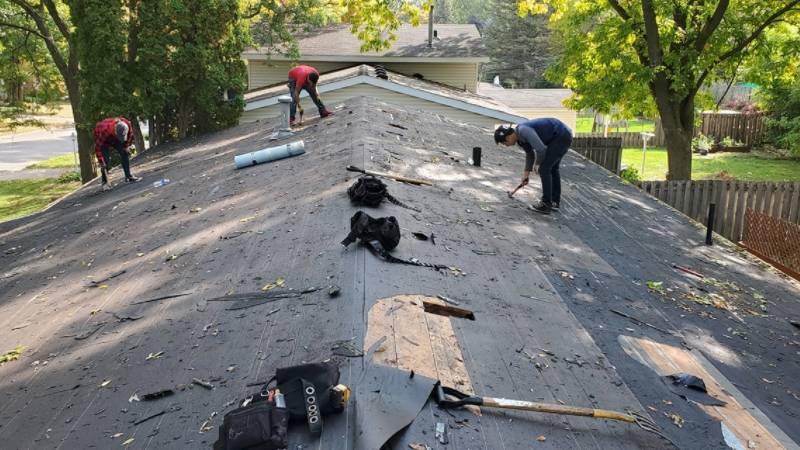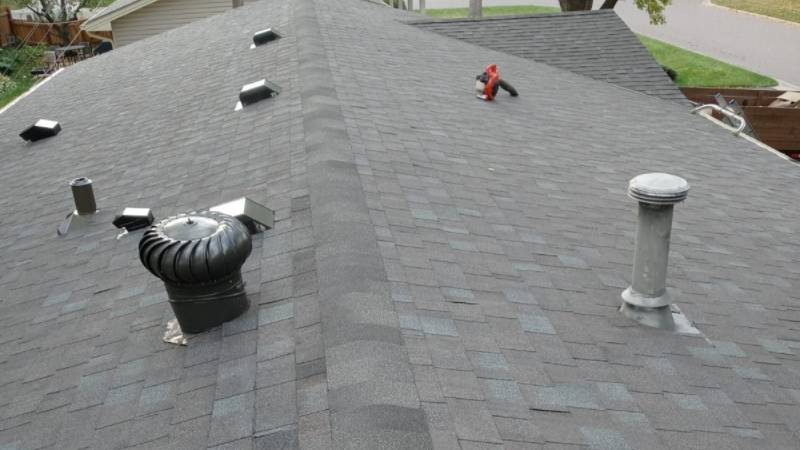 12' x 14' Wood Deck Replacement
This client had an old, broken deck that they wanted to have replaced with something new and low maintenance.  The new deck measured 12' x 14' and was built using helical piers, treated framing, and topped off with Trex in the Rocky Harbor color and the railings are a Westbury C10 White Aluminum Railing.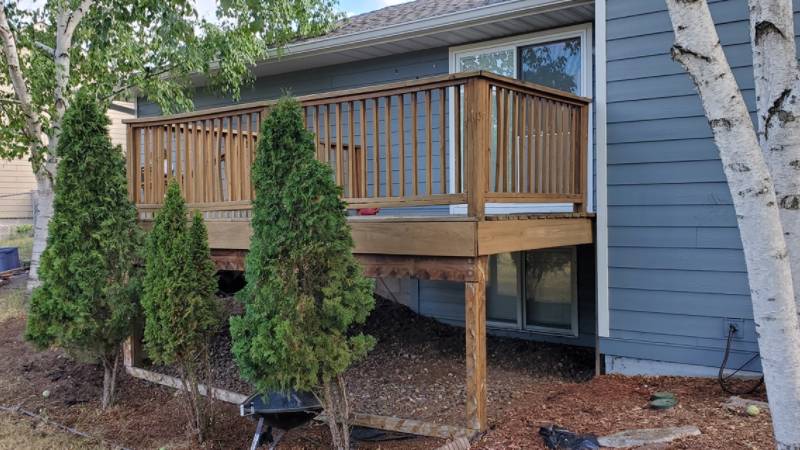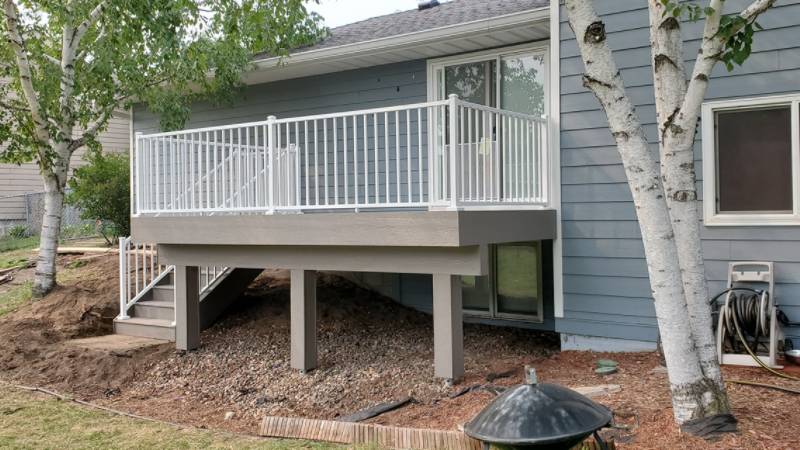 14' x 24' Deck Addition For Hot Tub
This existing deck was in good shape but our customer wanted to put a hot tub on their deck but they just needed some more space.  We built this 14' x24' hot tub deck heavy.  The new deck had to support the hot tub full of over a ton of water and sometimes as many as 8 people in it.  We installed 10 Helical piers and then three 2' x 12' triple beams with 6' x 6' support posts with cross supports. The decking material is Trex with Trex Railing and the color is called "Vintage Lantern".

Complete Home Exterior Makeover
This client's home received a
complete exterior makeover
that included new roofing and siding.  The existing roof was in rough shape and there were several sections of roof decking that also needed to be replaced.  We used Tamko shingles in the "Pacific Rim" color for the roof and we finished off the siding with Royal Building Products "Marine Blue" vinyl siding.  For a nice aesthetic touch we added white Corners and trim and we also added redwood board and batten in the peaks to finish off the look.

Poorly Installed Leaking Roof Replaced
This homeowner called us about their leaking Roof.  After inspection we found several rotten sections of the roof decking. After we removed the old shingles it was pretty clear that the whoever installed the previous roof did not use proper ice & water shield in the roof valleys.  This would cause leaking in hard driven rain and also contribute to ice dams forming in the winter.  To solve their problem for the next few decades w
e installed Rhino Synthetic roofing felt with a proper ice & water shield along the drip edges and valleys of the roof.  The new r
oofing material were IKO shingles in the "Dual Gray" color.  For a nice improvement in curb appeal we added black roofing vents and valleys.