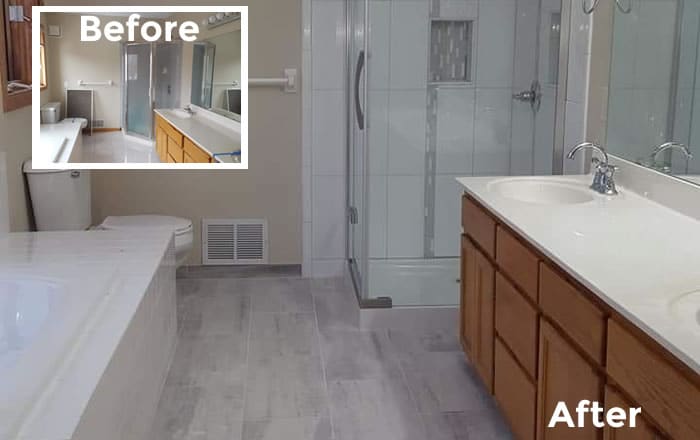 Bathroom Remodeling Contractor in Anoka County MN
We specialize in remodeling and renovating bathrooms of all sizes.
If you are looking to remodel or improve your home and want to make a good investment look no further than your bathroom.  Many home remodeling experts would agree that Bathroom Remodeling is one of those home improvement projects that consistently offers the best return on your investment into your home.  Maybe you want to give an old boring hallway bathroom a facelift, or maybe you'd like to finally remodel your master bathroom into that luxurious and relaxing spa-like private space you've always wanted.
Thunderstruck Restorations is a bathroom remodeling contractor based out of Ham Lake and serving homeowners throughout Anoka County, Chisago County, and Hennepin County.  We specialize in all aspects of bathroom remodeling and renovations including bathroom gut and remodels, walk-in showers, barrier free showers, custom tile or stone shower surrounds, aging-in-place bathrooms, and more.
Bathroom Remodeling Ham Lake MN
Tile and stone showers
Tile or stone tub surrounds
New bathroom flooring
Heated tile bathroom flooring
Custom bathroom vanities
Tub-to-shower conversions
Aging in place bathroom design and construction
We have many unique and modern bathroom renovation solutions for every size bathroom space and customer budget.  Thunderstruck Restorations experienced home remodeling staff will assist you in designing, planning and building a beautiful bathroom space that could rival any luxury resort!
Thunderstruck Restorations – Bathroom Remodeling Specialists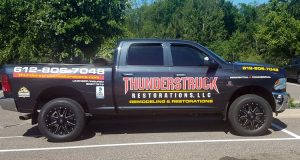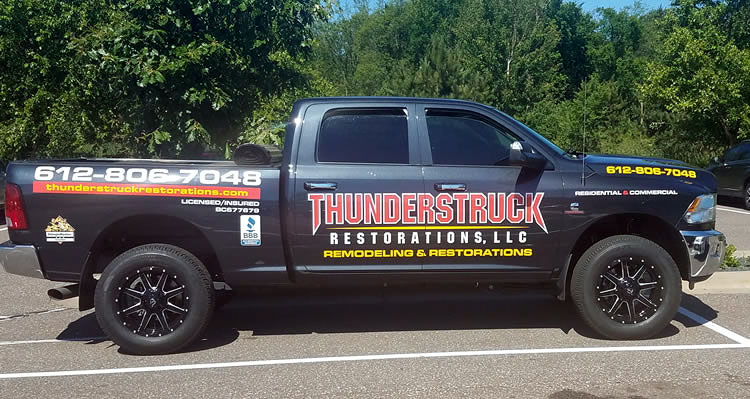 Thunderstruck Restorations LLC specializes in Bathroom Remodeling.  Whether you need to makeover that basement bathroom or gut and remodel your master bathroom the team at Thunderstruck Restorations can help.  We specialize in all aspects of bathroom remodeling.
We can provide you with different finishing options to work with almost every homeowners budget so you can get that bathroom you've always wanted.
If you'd like to receive an estimate from Thunderstruck Restorations LLC to remodel or renovate your bathroom please give us a call (612) 806-7048 or use our contact form and we'll get right back to you.