Deck Builder in Ham Lake, Anoka, and Andover Minnesota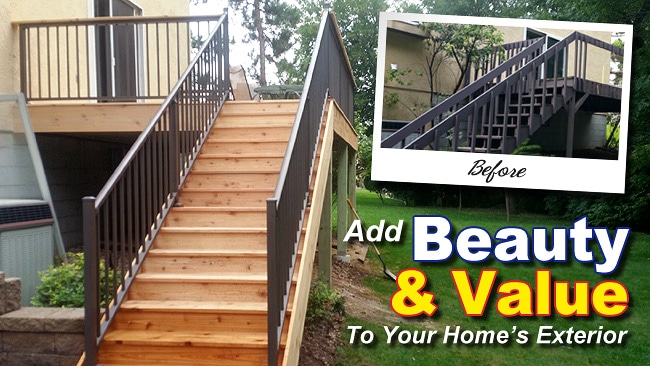 Want a Beautiful New Deck Built Onto Your Home or Property?
We specialize in the design and construction of custom decks.
A Custom Wood Deck is an excellent way to keep a natural look and feel about your Ham Lake, Minnesota property while greatly enhancing your enjoyment of it and your outdoor lifestyle.  It's not without question why decks are one of the most popular home improvement projects.
Most decks today are built out of wood because it's affordable and easy for your builder to work with.
The most affordable and commonly used type of wood for decking would be pressure treated decking materials. However, wood can also be quite expensive if you're wanting to build your deck out of more luxurious redwood, cedar or the even more expensive Ipe wood.
Natural decking materials however offer a certain richness and feel that you can only get from using wood.
At ThunderStruck Restorations LLC we aren't just limited to "wood" decks. We can also provide competitive estimates for composite decks such as Azak, Trex, Timber-Tech and others. If you have other deck building materials in mind like patio stones or decorative concrete please let us know. We've only offered the suggestions below because they are commonly asked for by our customers.
Wood Decks Built By Thunderstruck Restorations
Composite Decks Built By Thunderstruck Restorations
Westbury C10 Aluminum Railings
Railings and handrails are a common wear item on a deck and for the best longevity and durable we usually recommend our customers avoid wood hand railings.  For this reason we recommend Westbury C10 Aluminum railings for the majority of our deck building projects.  These aluminum railings come in a few different styles and 4 main colors to compliment any deck.  They are pre-built panels which makes installation a breeze.
What's The Difference In Materials For Decking?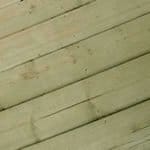 Pressure Treated Decking: It's very resistant to rot and insects and it also withstands moisture very well, not to mention it's readily available which also makes it affordable. Pressure treated wood doesn't necessarily need to be painted if you like the dark brown, or dark green color variations that it comes in. Most pressure treated decking material is milled from southern yellow pine. ThunderStruck Restorations can build you a deck out of pressure treated lumber throughout the Ham Lake area.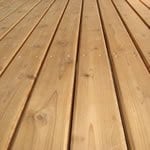 Redwood & Cedar Decking: If budget isn't an issue and you want one of the more elegant looking materials for your deck then redwood or red cedar are great choices. Both of these western softwoods are highly sought after for their deep rich colors and natural beauty. Both of these species actually contain tannins and oils that help them naturally resist rot, decay and wood boring insects without having to be treated with chemicals. The crew at ThunderStruck Restorations are the Ham Lake, Minnesota Cedar Decking experts!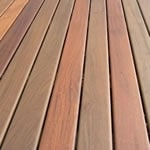 Ipe Decking:  Also known as Brazilian Walnut or Ironwood Ipe pronounced (Ee-pee) is beautiful looking exotic wood from South America. Ipe is naturally very resistant to rot, abrasion & weather which makes it a good canditate for a deck in our Minnesota climate.  Ipe's great looks and performance don't come without cost however as it's more expensive than Cedar.  Ipe is definitely not a budget deck material but we work with it enough that ThunderStruck Restorations can provide you with an excellent looking Ipe Deck.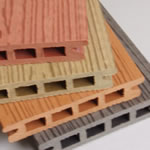 Composite Decking: Composite Decking Materials are becoming a very popular deck building material because of their wide range of colors and textures and their longevity. A well cared for composite deck will last for many, many years and require less maintenance and repair than a standard wood deck. Composite decking is also made from recycled materials making it an environmentally friendly choice too. ThunderStruck Restorations builds composite decks using all the most popular decking brands such as Trex, Fiberon, Azek, and Timber-Tech.
If there was just one single exterior home improvement any Ham Lake, Minnesota homeowner could make to their home, that would enhance both the look and property value it would be the addition of a new custom wood deck. Not just any old deck will do however, and there are several things you need to consider before you get to work building your deck. That's why choosing an experience team like ThunderStruck Restorations is your best choice!
We understand you've got many contractors to choose from in Ham Lake, Minnesota to complete your custom deck building project. We just want you to know that when you choose ThunderStruck Restorations to complete the deck project on your home you're not just getting a contractor.
You're taking on a valued partner with years of deck building experience and who wants to make your home a more enjoyable, more suitable place to live for your family.