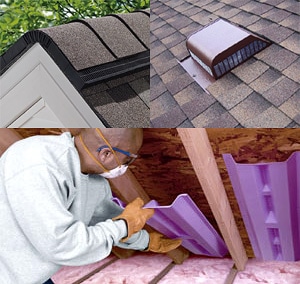 What Is R-Value And How Does It Affect Your Insulation?
The insulation within our walls and attics in our homes often goes unnoticed but it plays a rather important role in the performance of our home.  Performance as in the ability to keep the temperature regulated, so in the winter your house retains heat and in the summer it retains cool air and insulates you from the outside.  Without insulation, our homes would do nothing but keep out wind and rain and we'd spend a fortune on energy, not that we don't already!
Insulation (and Attic Insulation) is measured by it's effectiveness with what is called an "R-Value" rating.  With so many different insulation manufacturers and so many different types of materials, it's the R-Value rating that really helps a consumer choose the best, most effective product for their home.
R-value is the measurement of thermal resistance in a material (insulation for example) and measures the ability of heat to transfer from one side of an object to another (such as from your home interior through the attic to the exterior). Just to give you a rough idea, if you put up walls with just 1″ thick solid wood, your home would have an R-value of about 1.  Add another inch of wood and your R-value goes up to 2, and so on for every inch of wood you ad.
This same principal applies to attic insulation, but modern insulation materials are much more effective than wood.  Blown-in fiberglass insulation, like what we use in our clients attics carries an R-value of 3.0 – 3.4 per inch.  This is three times more effective than just wood.  Blown-in cellulose insulation can carry an R-value of 3.2-3.8 per inch of thickness.
To give you a quick example, if you blow in 18″ of insulation into your attic with an R-Value of 3.0 per inch you've got an effective R-value of (3 x 18 = 54).  The recommended R-Value for attic insulation in our area of the country (Minnesota) is 49.  Many older homes, right now, do not come close to meeting this standard and would benefit greatly from insulating their attic.
Why Insulate The Attic Before Your Walls?
Heat rises, and as it rises into your attic and through the roof venting out into the open-air, it's costing you money!  Because the attic is the largest contributor to heat loss it only makes sense that the thickest (and most effective) insulating layer should be in the attic.  It's also much easier to upgrade attic insulation than opening up walls!
Why Types Of Attic Insulating Materials Are There?
Below we've listed a few of the different types of attic insulation.  We've left out the R-Value as it will vary from manufacturer to manufacturer.
Fiberglass Attic Insulation
Fiberglass insulation is probably the most common insulation used in Minnesota homes because of it's affordability and it's always available at building suppliers.  At Thunderstruck Restorations, we sell and install Owens Corning Atticat Fiberglass blown-in insulation and CertainTeed InsulSafe SP.
Advantages To Fiberglass Attic Insulation:
Most affordable
Readily available
Does not settle
Noncombustible
Deadens sound
Cellulose Attic Insulation
Much more effective than Fiberglass, cellulose insulation has a higher R-value. Cellulose insulation is made of plant fibers (think shredded up cardboard) and has less hazardous qualities than fiberglass insulation if you are concerned about making a healthy, environmentally friendly choice for your home.  Cellulose insulation requires very good roof ventilation or it can become damp and this will surely lead to problems with mold, mildew and more.
Advantages of Cellulose Insulation:
Natural, recycled materials
One of the most efficient options
Works great in extreme cold
Non corrosive to plumbing
Easy and safe to install
Rock Wool Fiber Attic Insulation
Most homeowners have never heard of Rock wool fiber insulation but it's an environmentally friendly product that like cellulose, also uses recycled material with the addition of metals.  Rock wool insulation is also a strong fire-retardant.  This is one of the most effective options, but it's also the most expensive.  Rock wool insulation is very effective at insulating sound, and it also repels any insects or pests like rodents.  Because rock wool insulation is installed by hand, not a machine it can increase the labor cost as it takes longer to install.
Advantages of Rock Wool Fiber Attic Insulation:
Great sound proofing ability
Repels pests and rodents
Naturally fire-retardent
Very effective insulation
Repels water and moisture
Environmentally friendly
Who Installs Attic Insulation In The Anoka County Area?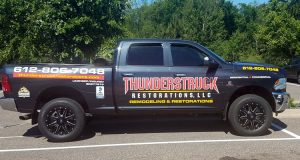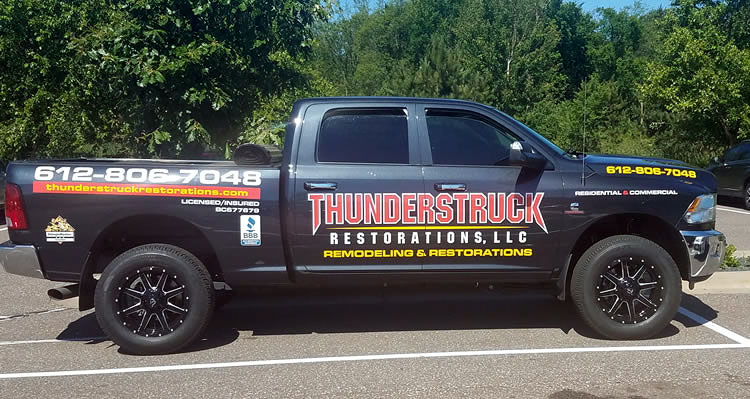 Thunderstruck Restorations LLC is a locally owned and operated home improvement company based out of Ham Lake, in Anoka County MN.  We specialize in the installation of blown-in attic insulation to improve your home efficiency.
At ThunderStruck Restorations, we adhere to a very tight code of conduct with regards to the quality of our work, the efficiency of our service, and our professionalism while working on and around your property and in our community.
We are A+ rated with the BBB and we are also listed on Angies List with glowing reviews.  If you want your attic insulation installed right the first time by an honest company that will be here to stand behind their work, we're glad you've stumbled upon our website.
If you'd like to receive an estimate from Thunderstruck Restorations LLC to install attic insulation please give us a call (612) 806-7048 or fill out our contact form and we'll get right back to you.