Steel Siding in Ham Lake, Anoka, and Andover Minnesota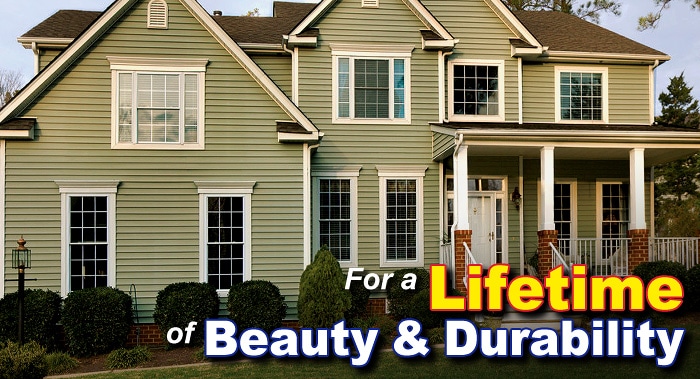 Steel Siding Offers Durability and Low Maintenance
We specialize in the installation of all types of Steel siding
The siding on your home or building, much like your roof; protects the structure, insulation, electrical and all contents inside your home from the elements that our Minnesota weather often throws at us.   Steel siding (also known as steel or metal cladding) has been a popular choice for residential and commercial projects for many years because of it's durability, fire-proof qualities and the aesthetics it can offer when properly painted or coated.
Steel siding offers very low maintenance requirements and often only needs to have a good cleaning every year or two and then likely re-coated every 7-10 years depending on the conditions.
ThunderStruck Restorations LLC is a full service home remodeling contractor based out of Ham Lake Minnesota.  We specialize in steel siding repairs and installations for both residential and commercial applications.
Steel Siding Ham Lake Minnesota
Steel Siding Replacement
Steel Building Repairs
Steel Siding Repairs
Steel Siding Maintenance
Steel Siding Re-Painting
While it's definitely a great building material there are a few drawbacks to using Steel siding.  Steel siding has a tendency to corrode if it's not protected properly or the protective coatings wear down.  This usually appears as surface rust and progresses from that point.
If you need to have steel siding replaced, repaired or installed on your next residential or commercial construction project in the Ham Lake, Minnesota area then give ThunderStruck Restorations LLC a call today and arrange a time for an estimate.